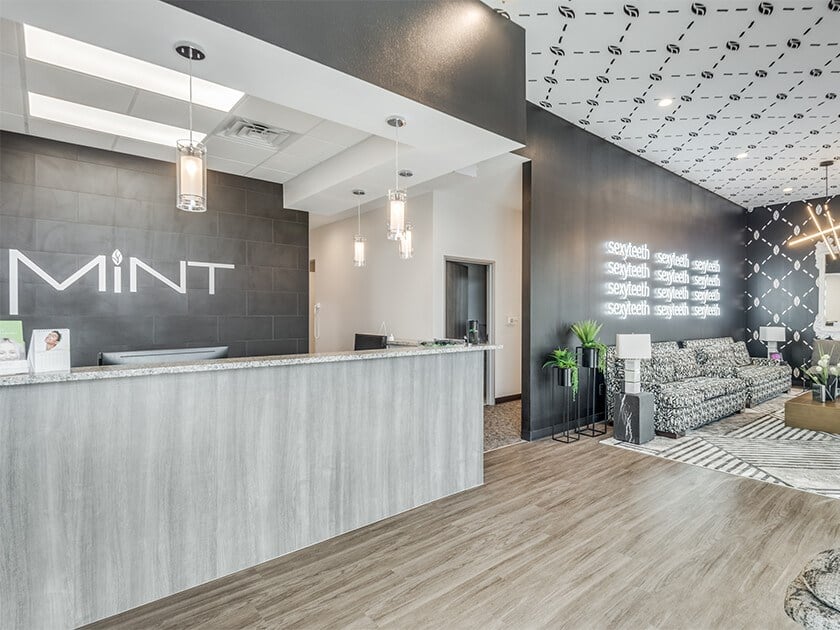 Experience MINT Dentistry
Why MINT?
At MINT dentistry, you will always have a first-class experience. Our luxurious practice is second-to-none and decorated by a world-renowned interior designer. As you walk in, our highly skilled staff will greet you with genuine hospitality. After being called back for your treatment or consultation, you'll see that we include luxurious touches including Beats headphones, top-of-the-line iPads, flat-screen televisions, and swanky MINT sunglasses.
Cutting-edge Technology
Our board-certified dental professionals have been fully trained in the innovative technology that our modern practice uses. MINT dentistry has decided to invest in furnishing our practice with the highest quality equipment and materials available (but we would never pass these costs on to you). Poor quality materials are prone to sensitivity, do not last as long, and look less attractive. MINT is proud to be free of metal and mercury and we will never make any of our restorations with metal or mercury.
Dentistry in Luxury
MINT dentistry wants you to relax during your treatment, which is why each of our procedure rooms is equipped with massaging treatment chairs. Our board-certified doctors are trained to administer many sedation dentistry options to help you with any fears or anxiety. A luxurious experience means that every MINT dentistry patient feels prioritized and well-cared for whether they are here for a simple examination or a lengthy treatment. At MINT dentistry, our doctors and dental professionals are all focused on ensuring you stay comfortable and relaxed throughout your entire appointment.
Same-day Treatment
Our team at MINT dentistry understands that scheduling appointments to care for additional dental issues isn't always convenient. That's why we schedule enough time with each appointment to treat common conditions right after you are diagnosed, which will mean you avoid multiple trips to our office. Because we are committed to using high-quality materials, dental procedures performed at our Joliet, IL facility will make your mouth healthy for many years.